How to use the GoneGothic Profile Generator!
Warning: Image intensive! May take a few moments to load.
Step #1: Login using your GoneGothic account.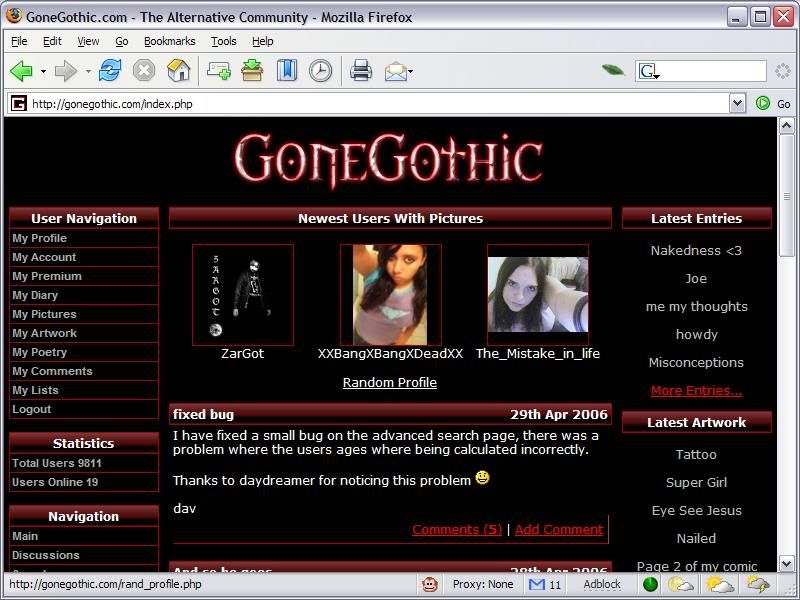 Step #2: Hover your mouse over "My Profile"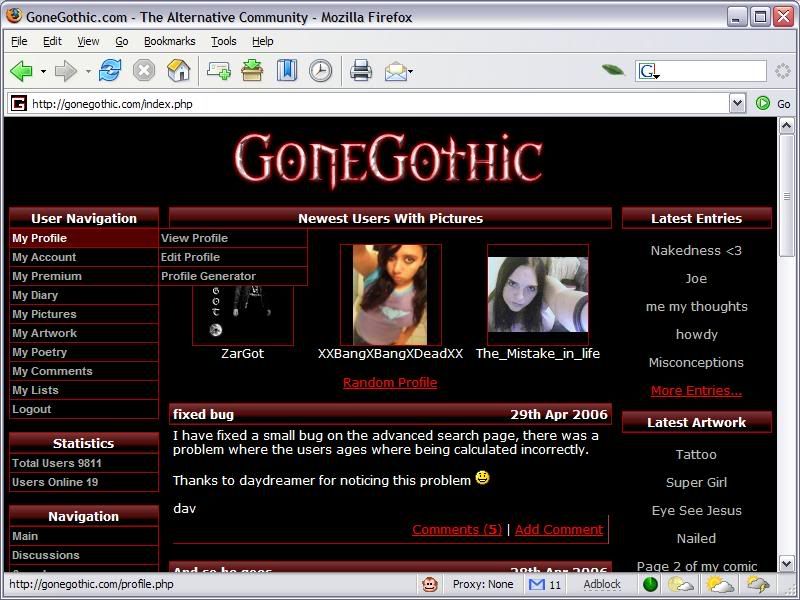 Step #3: Click on "Profile Generator"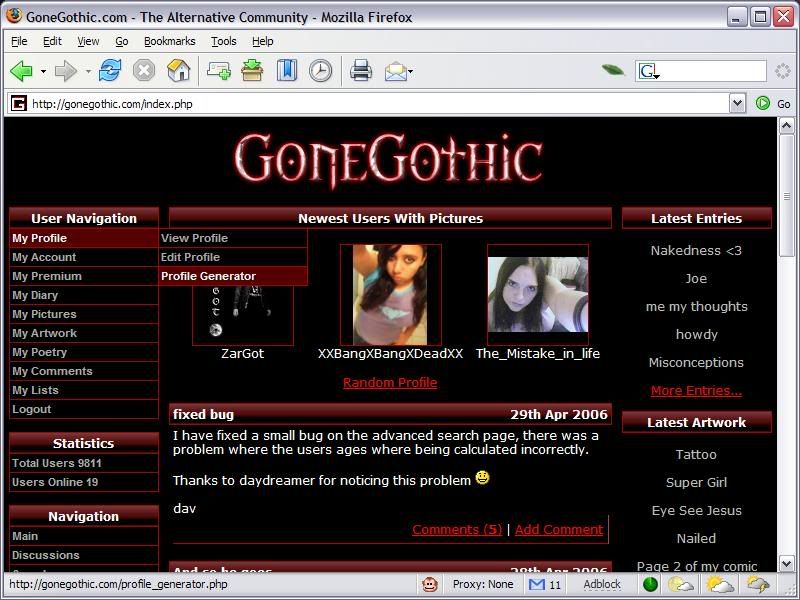 Step #4: Follow the instructions and specify which changes you want.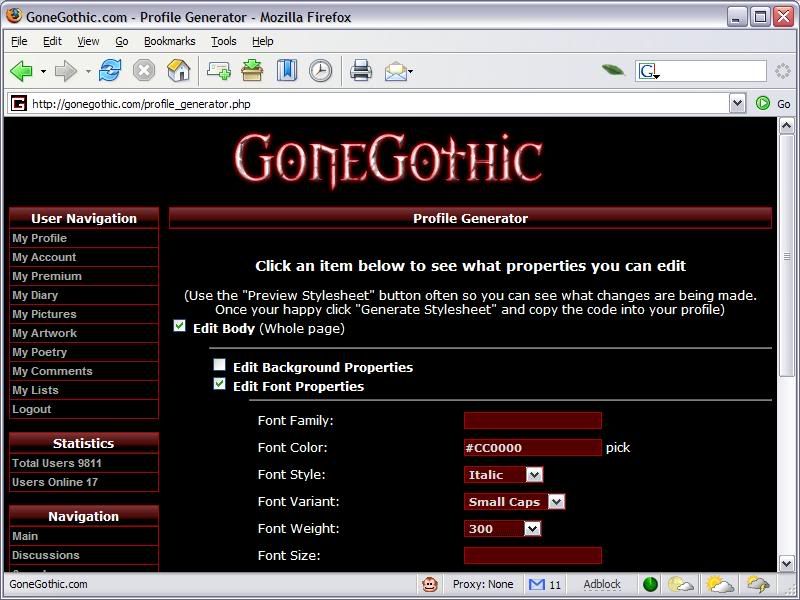 Step #5: Preview your changes by clicking the "Preview Stylesheet" button. This will open your profile with the changes in a new window or tab.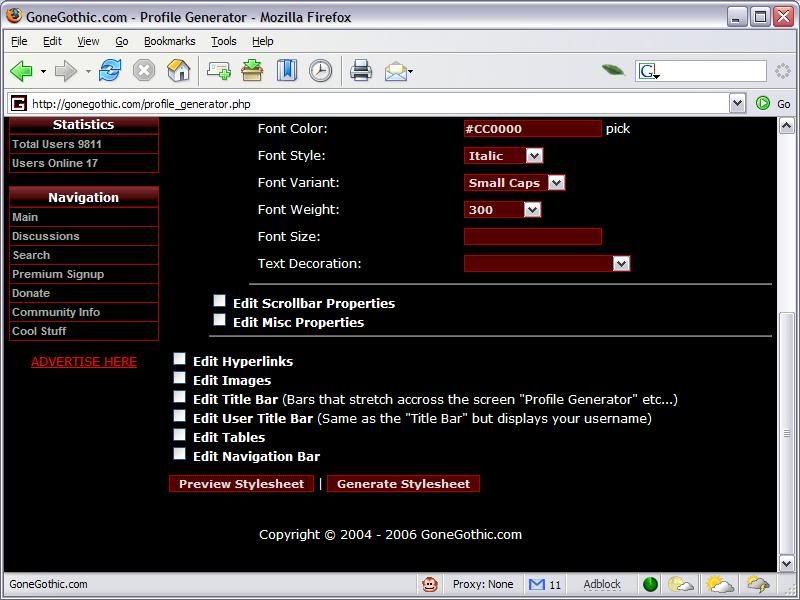 Step #6: Once you have a great looking profile click "Generate Stylesheet" button. Select all the generated text and press Control + C to copy or right click and select copy.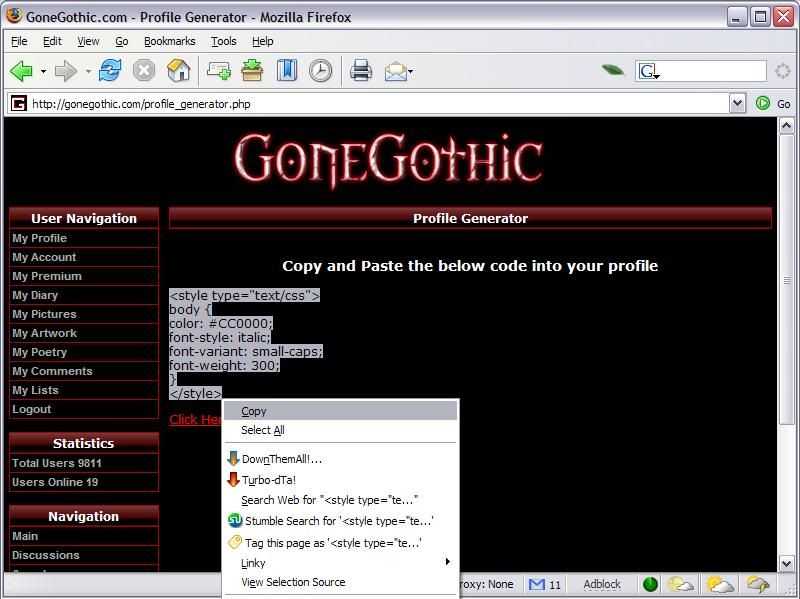 NOTE: Be sure to copy the <Style> tags or
it will not work
!
Step #7: Go to "Edit Profile" under "My Profile".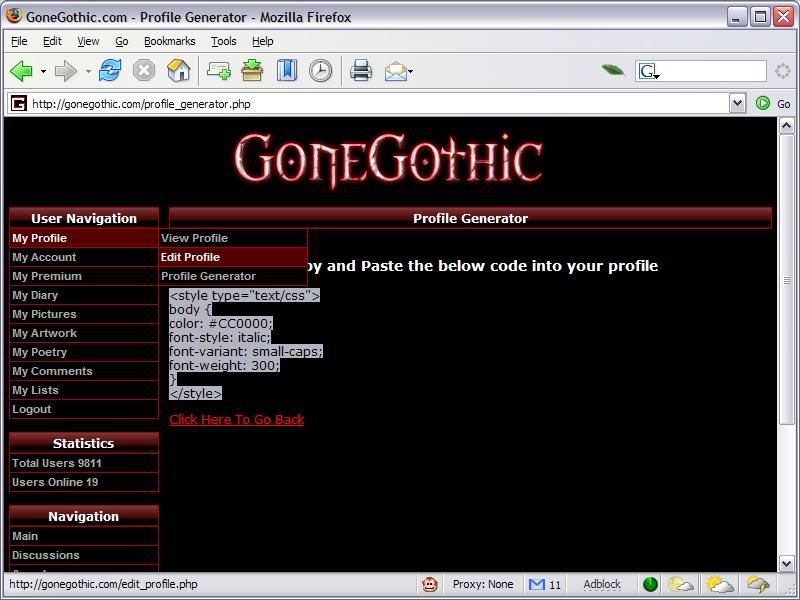 Step #8: Paste the text into the "Profile" text box by pressing Control +V or Right clicking as before and Select Paste. Save your Profile by clicking "Save Profile"!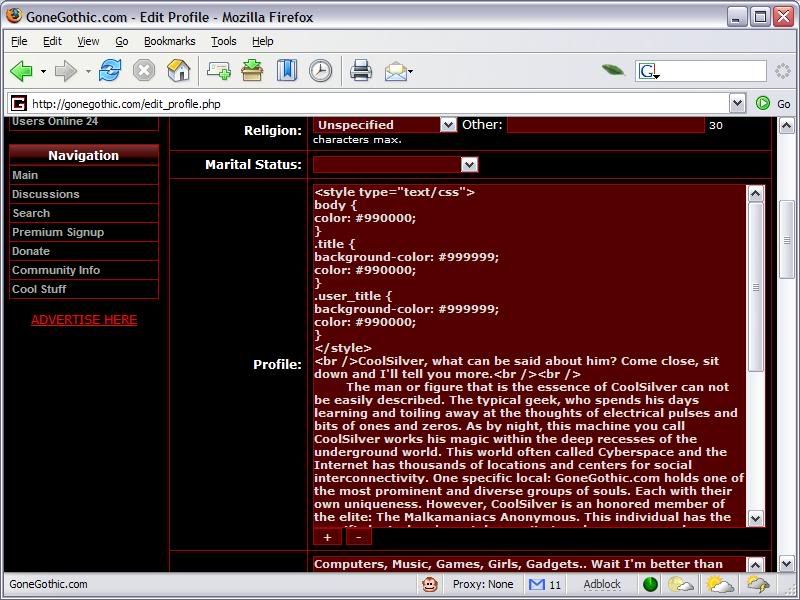 Note: You can always preview to make sure you copied it correctly by clicking the "Preview Profile" button.
ENJOY YOUR NEW PROFILE LOOK!!